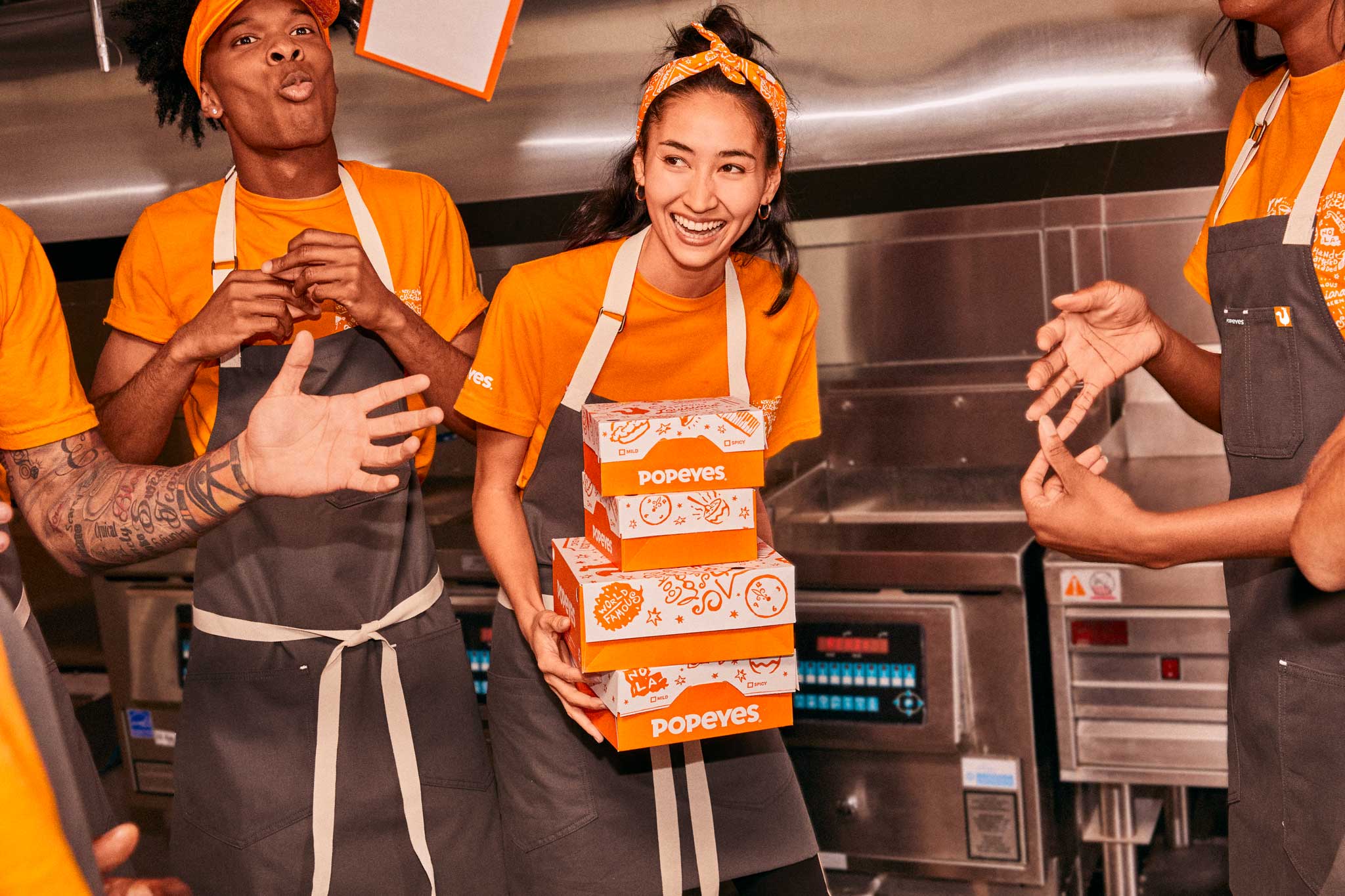 Join your local Popeyes® team!
Popeyes® is not like most fast food chains. With freshly prepared food and a recipe that's remained unchanged for nearly 50 years, Popeyes® restaurants are deeply proud of their food and their heritage – and they want to share that pride with you!
Find out how you can continue the Louisiana tradition of cooking for guests and serving each other with love, by joining a Popeyes® restaurant team near you.
Hiring decisions are made solely by the franchisee who independently owns and operates each Popeyes® restaurant.
See The Opportunities